Ben Brown is a Partner in BFBA's audit practice and also serves as the Firm's Managing Partner.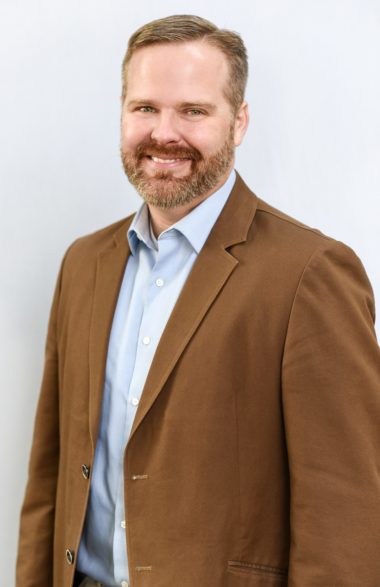 In these roles, he serves clients in a wide variety of industries, while also striving to assist in the growth and development of BFBA's partners and employees. He is actively involved in mentoring, training, and ensuring that BFBA's values and culture are reflected in the actions of everyone in the Firm.
Prior to joining BFBA, Ben was an audit manager with KPMG in San Francisco. During his tenure with KPMG, he served on the Audit and Assurance Support Team, helping to develop, refine and deploy KPMG's audit methodology throughout the western United States.
Client Service Focus
As an audit partner, Ben is responsible for the overall performance of audits, reviews and other attestation services for his clients. He also oversees the Firm's due diligence and business valuation practice areas, assisting business owners with acquisitions, mergers, and sales transactions.
In addition to audit and attestation services, Ben supports his clients with a variety of business advisory services, including:
Acquisition and merger due diligence

Financial modeling

Business valuation services

Succession planning

Internal control evaluation
Industry Expertise
Ben has worked with a wide variety of companies of varying sizes – from Fortune 50 clients to sole proprietors. While his primary client concentration is in retail, wholesale/distribution, and manufacturing, he also serves a variety of clients in the construction, service, and logistics/transportation industries.
Ben is also an expert in Employee Stock Ownership Plans (ESOPs) and advises numerous employee-owned companies on the accounting and reporting nuances associated with being an ESOP company.
Representative Clients
During his career, Ben has worked with global industry giants, including Wells Fargo Bank, Visa, Del Monte Foods, Levi Strauss and The Sleep Train, and he brings that experience to bear at BFBA for local/regional companies.
Professional Certifications/Affiliations
Certified Public Accountant (CPA)- California Board of Accountancy

Accredited in Business Valuations (ABV) – American Institute of Certified Public Accountants (AICPA)

Member, California Society of Certified Public Accountants (CalCPA)

Member, American Institute of Certified Public Accountants (AICPA)

Member, The ESOP Association
Education
Bachelor of Science, Accountancy, Cum Laude

Master of Accountancy, Cum Laude
Beyond Work.
In his free time, Ben enjoys traveling with his wife, Nicole, riding his motorcycle, and supporting and attending his children's various extracurricular activities.  He also makes time to play in various soccer, softball, and basketball leagues.
Going beyond in our community: